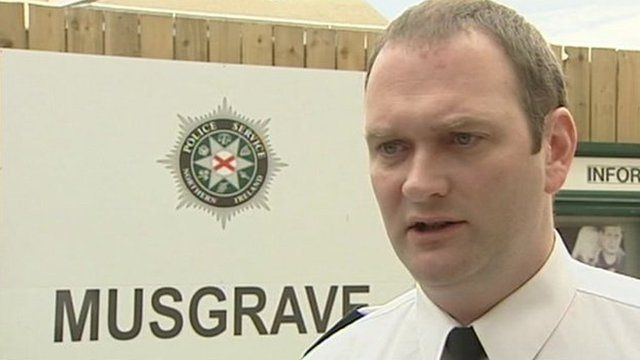 Video
Police say Belfast violence was spontaneous
Police say they do not believe paramilitaries were behind trouble in east Belfast on Friday night.
Six officers were injured as missiles were thrown and vehicles were damaged following a "mini Twelfth" parade.
Officers fired plastic bullets and used a water cannon to disperse the crowd. Seven people have been arrested for riotous or disorderly behaviour.
Speaking to the BBC, Chief Inspector Mark McEwan said that he believed that the violence was spontaneous and caused by a "small number of people intent on causing fear and harm".
Go to next video: Police injured in east Belfast riot