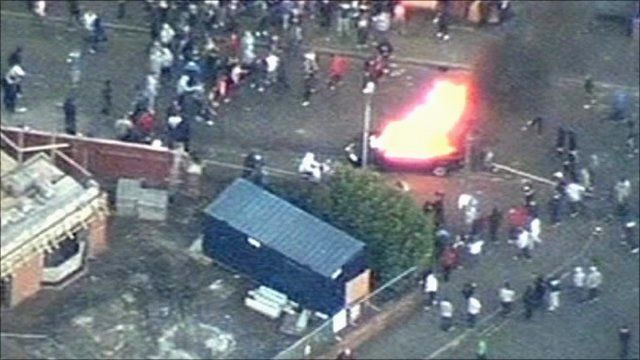 Video
Belfast riot: Police footage of burning hijacked car
Police have released CCTV footage of rioters turning a hijacked car into a moving fireball during disturbances in Northern Ireland.
The rioters pushed the blazing car towards police lines in the Ardoyne area of north Belfast on 12 July.
The police have said if the petrol tank in the car had exploded, there would have been multiple deaths.
Mark Simpson reports.