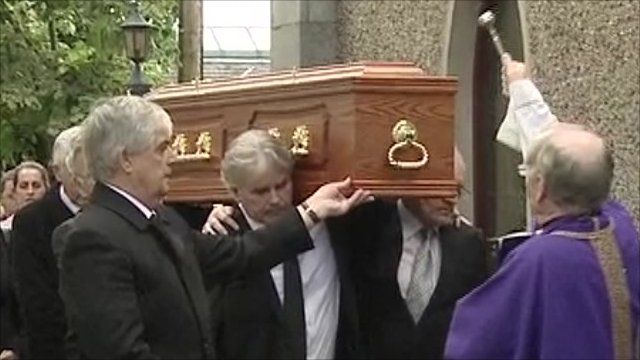 Video
Family mourn Turkey stabbing victim Kathy Dinsmore
The funeral of Kathy Dinsmore, who was stabbed to death while on holiday in Turkey last week, has taken place.
Kathy Dinsmore and her friend Marion Graham were stabbed in woods near the west coast city of Izmir.
Recep Cetin, the Turkish boyfriend of Ms Graham's daughter, has reportedly confessed to killing both women.
Go to next video: Funeral for Marion Graham