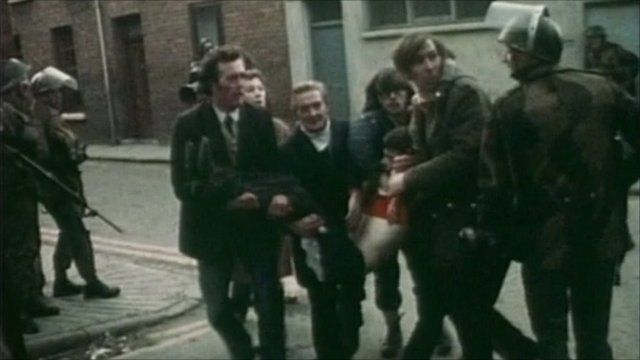 Video
Bloody Sunday families to get compensation from the government
The government is to pay compensation to the families of those killed and wounded on Bloody Sunday.
The Ministry of Defence (MoD) has written to legal representatives of most of the families after a request to David Cameron.
Two sisters of one victim have rejected the offer.
Thirteen people died after members of the British Army's Parachute Regiment opened fire on civil rights marchers in Londonderry on 30 January 1972.
Mark Simpson reports.
Go to next video: Cameron on his promises to N Ireland