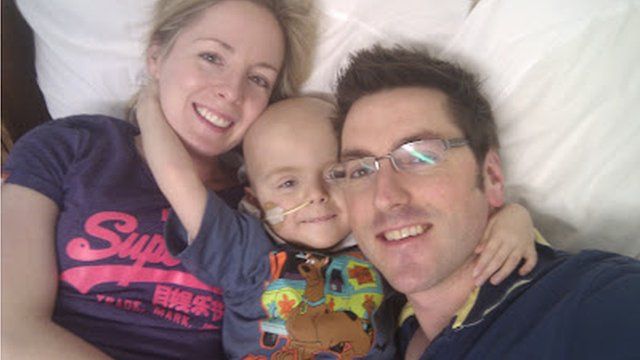 Video
Wee Oscar from Mallusk becomes a Twitter star
Three year old Oscar from Mallusk has become a star on social networking site Twitter.
Oscar Knox was diagnosed with neuroblastoma in November. It's a rare cancer which mainly affects children.
His parents set up the Twitter account so they could update friends and family on Oscar's condition each time he was in hospital.
He is now followed by more than 3,000 people across the world.
The Knox family were interviewed on BBC Radio Ulster's Evening Extra programme.