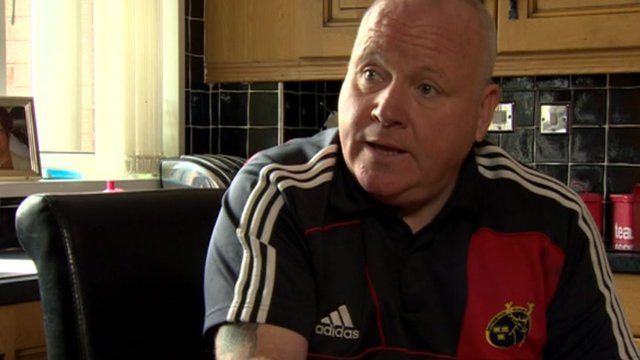 Video
Father 'watched his son get shot'
Ciaran McFadden's 21-year-old son fell foul of Londonderry-based vigilante group Republican Action Against Drugs (RAAD) when he got involved in a fight with one of its members.
Mr McFadden was told that the young man would be shot as punishment, but that since he himself had been in the IRA, RAAD were willing to do their old comrade a favour and only shoot him once.
He told Newsnight reporter Liz MacKean that he felt he had no choice and took his son to be shot.