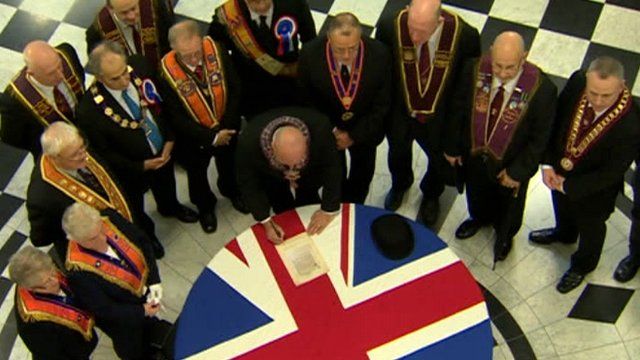 Video
N Ireland's first minister at Ulster Covenant re-enactment
Thousands of people are taking part in commemorations in Belfast to mark one of the most significant dates in unionist history.
It is the 100th anniversary of the Ulster Covenant - the document which laid the foundation for the partition of Ireland and the formation of Northern Ireland.
Speaking at a re-enactment of the signing of the Covenant, Northern Ireland's first minister and leader of the Democratic Unionist Party, Peter Robinson, said it was a day to bring together all unionists.
Go to next video: Belfast set for Ulster Covenant parade