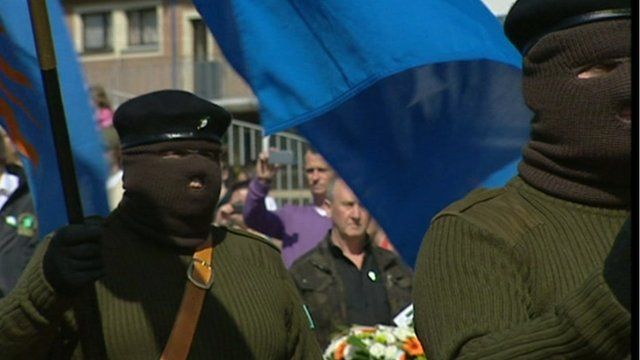 Video
MI5 downgrades dissident Irish republican GB threat
The threat level from dissident republicans to Great Britain has been downgraded from "substantial" to "moderate", the Home Office has said.
The decrease shows the authorities regard an attack on London and other British cities from such groups as possible, but not likely.
The threat-level in Northern Ireland has not changed. It remains "severe" with an attack still highly likely.
Mark Simpson reports from Belfast
Go to next video: Dissident bomb warning in London