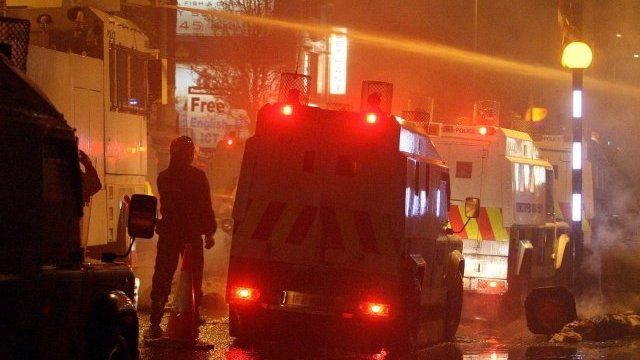 Video
Belfast flags trouble: Plastic bullets fired at protesters
Plastic bullets were fired during a fifth night of rioting in Belfast, Northern Ireland police have said.
The disorder began close to the nationalist Short Strand area as loyalists returned from a protest at Belfast City Hall.
Police were attacked with petrol bombs and bricks by loyalists.
Chris Page reports.