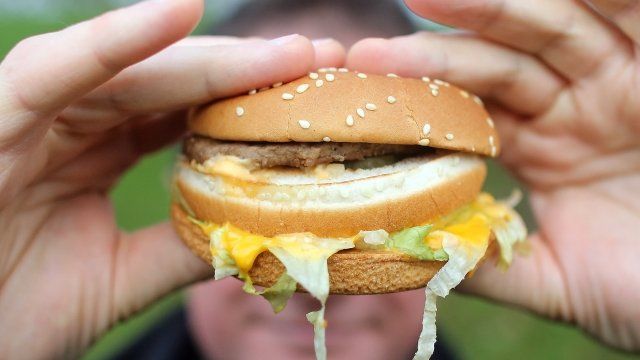 Video
More 'horse material' found in burgers
Horse DNA has been found in frozen meat in a cold store in Northern Ireland, the Food Standards Agency has said.
It was among a consignment at Freeza Meats, in Newry, which may be linked to Silvercrest's Irish Republic plant.
The FSA said that 12 samples from had been tested and two came back positive for horse meat, at about 80%.
Gerry McCurdy, director of the Food Standards Agency for Northern Ireland, told Today presenter Justin Webb that levels of horse DNA in burgers that were sampled were "exceptionally high... in the region of 60% to 100% in two samples".
He explained that this did not mean that the burgers were "horse burgers", but he said that "there is a substantial quantity of horse material in those burgers".
First broadcast on BBC Radio 4's Today Programme on Tuesday 5 February 2013.