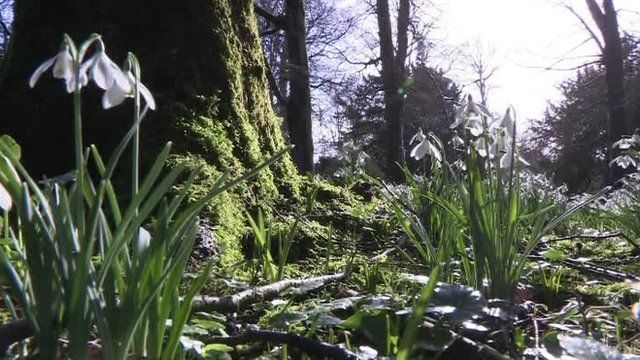 Video
Springhill's snowdrops - vanguard of spring
For many people snowdrops herald the end of winter.
February is the month a lot of varieties flower in the UK and when things seriously kick off for galanthophiles - or snowdrop fanciers to the uninitiated.
Every year there are an increasing number of snowdrop events and study days.
BBC Newsline's district reporter Gordon Adair visits the National Trust's Springhill near Moneymore to see the first signs of spring.