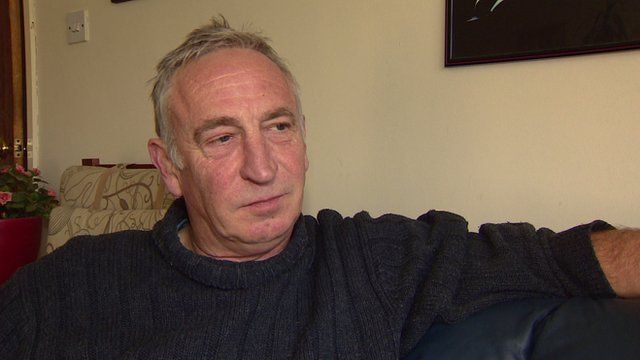 Video
Belfast man seeks work on the road to Stormont
On Wednesday, a 56-year-old jobseeker took his search for work onto the main road to Northern Ireland's parliament buildings, in the hope of being noticed by potential employers.
However, Ken Morrow says PSNI officers moved him on due to "health and safety".
He lost his job in property several years ago and has been doing temporary jobs since, despite having 35 years of experience behind him.
Reporter Julie McCullough spoke to Mr Morrow for BBC Newsline.