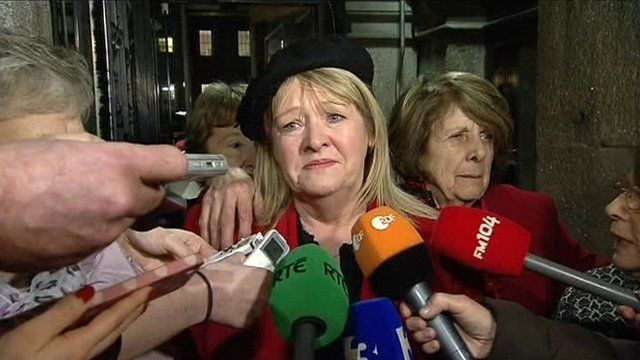 Video
Magdalene Laundries survivors urged to register
Former residents of Magdalene Laundries are being urged to register with the Republic of Ireland's Department of Justice in preparation for the provision of compensation and support services.
On Tuesday, the Irish Prime Minister Enda Kenny formally apologised on behalf of the state for its role in the Magdalene laundries.
Some 10,000 women and girls were made to do unpaid manual labour in the institutions run by Roman Catholic nuns in Ireland between 1922 and 1996.
More than a quarter of those who spent time in the laundries had been sent there by the Irish state.
BBC Newsline's Dublin correspondent Shane Harrison reports.