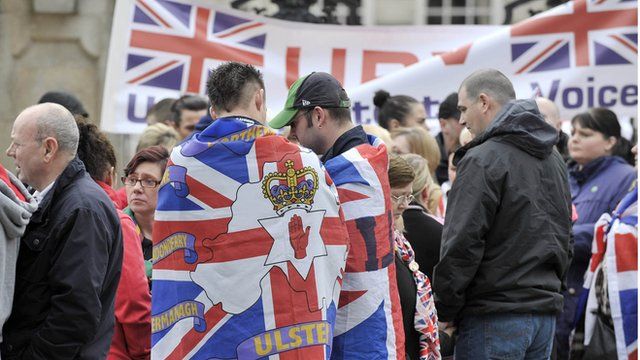 Video
Jamie Bryson remanded in custody over Belfast union flag protests
Leading loyalist campaigner Jamie Bryson has been remanded in custody on six charges connected to the ongoing union flag protests in Belfast.
He was charged with encouraging or assisting offences, and taking part in an unnotified public procession.
Another man, former BNP fundraiser Jim Dowson, was released on bail after appearing on similar charges.
Meanwhile, a senior police officer has said a union flag protest at Belfast City Hall on Saturday represented "a sea change".
About 150 protesters were bussed into the city centre for the weekly demonstration.
In previous weeks protesters have paraded into the city centre from east Belfast.
BBC Newsline's Dan Stanton reports.