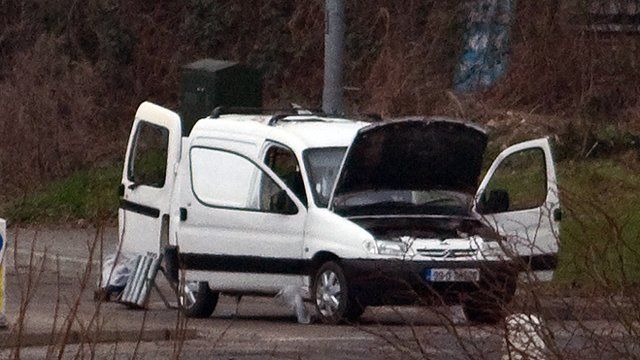 Video
Intelligence key in dissident battle
The Police Service of Northern Ireland's decision to stop a van fitted with four primed mortars ready to fire through a hole in the roof was neither a fortunate coincidence nor a spontaneous action.
It will have been what the police describe as "an intelligence-led" operation.
It means they were operating on the basis of information gleaned from an informer or technical surveillance, or a combination of both.
The discovery clearly shows that dissident groups are developing their technical ability and remain intent on targeting police.
But it also shows how widely these groups are infiltrated by the police and the security service MI5.
BBC Newsline's home affairs correspondent Vincent Kearney reports.