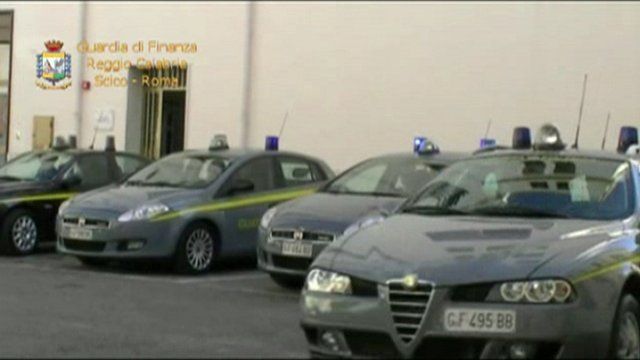 Video
Italian police 'seize mafia assets worth 450m euros'
Italian police say they have seized 450m euros ($590m; £390m) of assets and arrested 20 people in anti-mafia raids.
Among the assets seized were companies and holiday villages, the police say.
The raids were prompted by investigations begun in 2008 and centre on the 'Ndrangheta crime network and its activities in tourism.
Italian media reports say that Spaniards were among those arrested, as well as one person suspected of having links to the IRA.
Legal sources in Northern Ireland are playing down the alleged IRA link.
This video provided by the Italian authorities shows the police operation on Corriere della Sera.