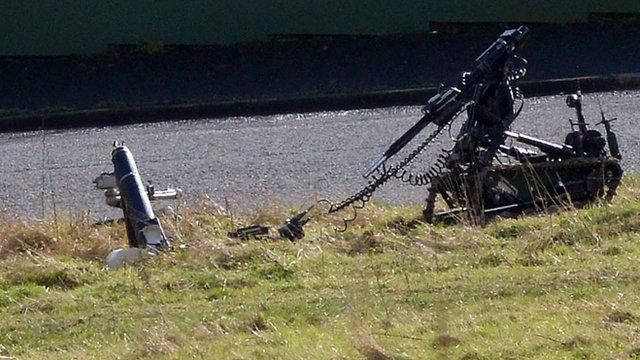 Video
Belfast alerts: 'mortar' found on Ballygomartin Road
Police have confirmed they have found what they have called a mortar bomb type device in the Ballygomartin Road area of west Belfast.
It is thought it may have been aimed at New Barnsley police station.
Homes in the area have been evacuated and two primary schools closed as army bomb experts deal with the device.
A funeral in the nearby Black Mountain estate was also disrupted. The device was spotted by a police officer coming off duty at New Barnsley.
Mervyn Jess reports for BBC Newsline.