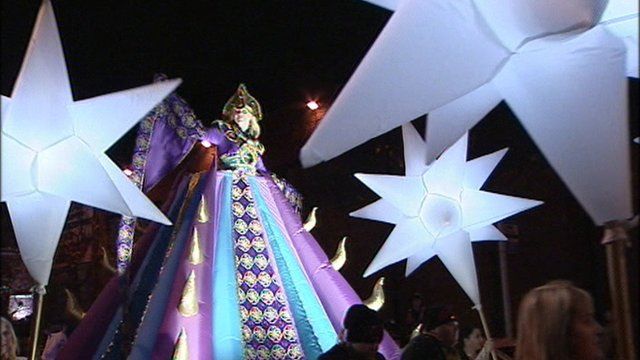 Video
Derry-Londonderry plans for the Return of Colmcille
In June, the UK City of Culture, Derry-Londonderry, will welcome home one of its most famous residents.
After one-and-a-half millenia Colmcille, the saint who founded his first monastery in Derry, is "returning" as part of a summer pagent.
The organisers want the public to help tell the city's story.
BBC Newsline's north-west reporter, Keiron Tourish, has more.