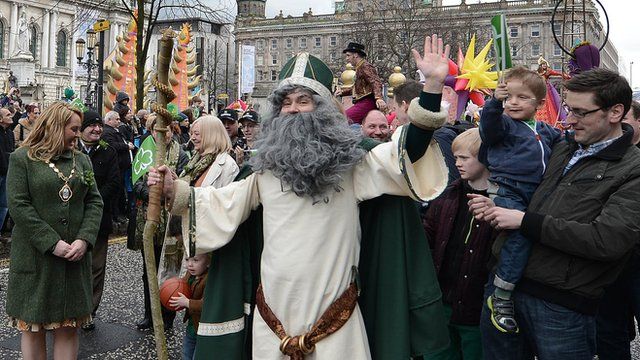 Video
St Patrick's Day celebrations
Saint Patrick's Day festivities have been taking place across Northern Ireland and the Republic.
One of the biggest parades took place in Belfast, where thousands lined the streets.
It was followed by an open air concert, headlined by the X-Factor's Amelia Lily, at Custom House Square.
Meanwhile, almost 500,000 people lined the streets of Dublin to watch the biggest parade on the island of Ireland.
BBC News NI's Chris Page gives us a tour of St Patrick's Day parades on both sides of the border.