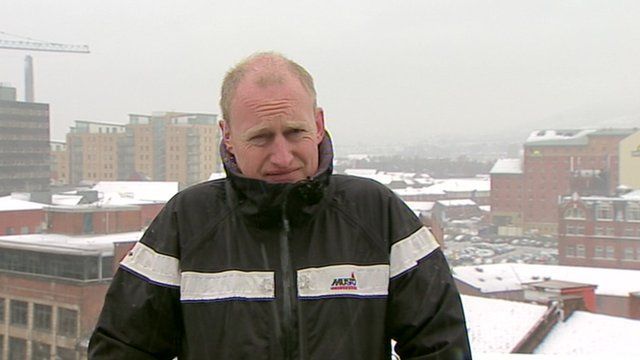 Video
Snow reporter Andy Martin braves Northern Ireland hail
Snow, sleet and strong winds have battered Northern Ireland for much of Friday.
The freezing conditions forced drivers off the roads and schools to close early - but not everyone has been able to take refuge indoors.
BBC reporter Andy Martin has been bearing the brunt of the hail and snow to deliver up to date weather reports from Belfast.
Go to next video: Snow and winds cause disruption