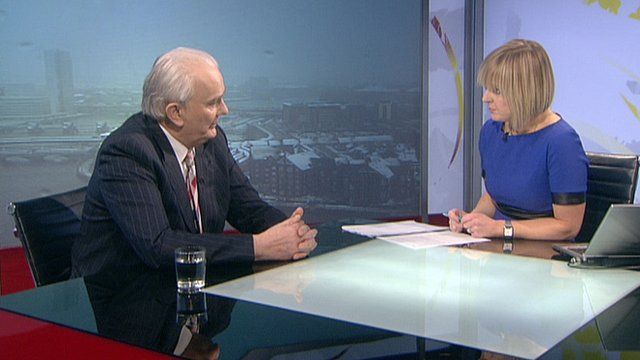 Video
Lord Laird apologises over Christopher Knight comments
Ulster Unionist peer, Lord Laird, has apologised for describing sexual allegations against a businessman who bought the Belfast Giants ice hockey team, as a "minor misdemeanour".
Christopher Knight pleaded no contest to the charges in a US court.
Adjudication was withheld, and he was placed on the state of Florida's sex offenders' register.
Earlier, the UUP issued a statement saying party leader Mike Nesbitt had spoken to Lord Laird about the issue.
Tara Mills spoke to Lord Laird for BBC Newsline.