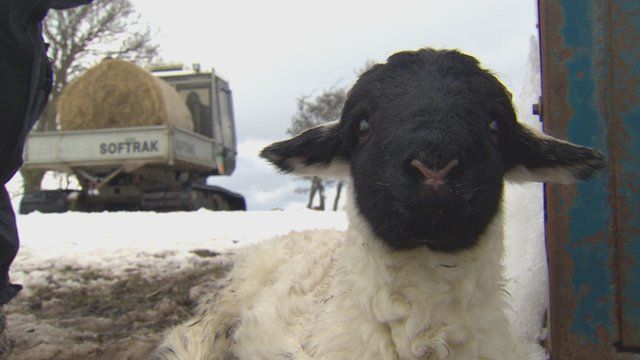 Video
Helicopter lifeline for baby Charlie
As Northern Ireland's rural communities continue to suffer in the ice and snow, there is no sign of a thaw any time soon.
Some of the worst affected areas even had fresh snowfalls on Wednesday.
Helicopters have again been in action - bringing food to stranded people and animals.
David Maxwell has been to see a couple and their newborn baby at Feystown in the hills above Glenarm, in County Antrim.