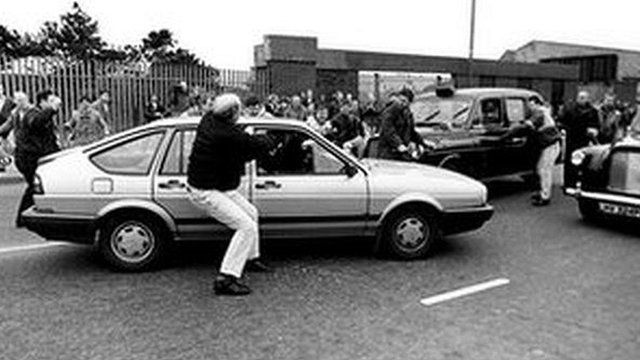 Video
Council row over corporals' murders commemoration
The DUP and Alliance have clashed at Belfast City Council over a motion marking the 25th anniversary of the murders of two British soldiers.
Corporals Derek Wood and David Howes were dragged out of a car and killed after they drove into an IRA funeral in west Belfast in 1988.
The DUP motion recognised what it called the bravery and restraint of the soldiers. Alliance proposed an amendment condemning all murders in the Troubles.
Martina Purdy reports.