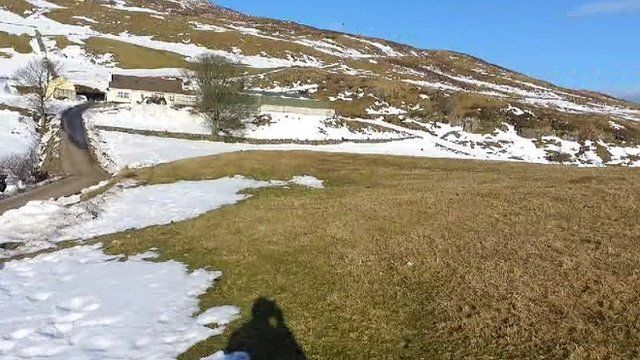 Video
Farmer's concern over blizzard aid package
Frankie McCullagh, who owns a farm on a remote part of Slieve Croob, near Castlewellan, has lost over 30 ewes in the recent spring blizzard.
He claims that because of where he lives, he will not have to pay for the disposal of the animals but will not be eligible for hardship payments.
BBC Northern Ireland's Ita Dungan filmed the scene at Mr McCullagh's farm.