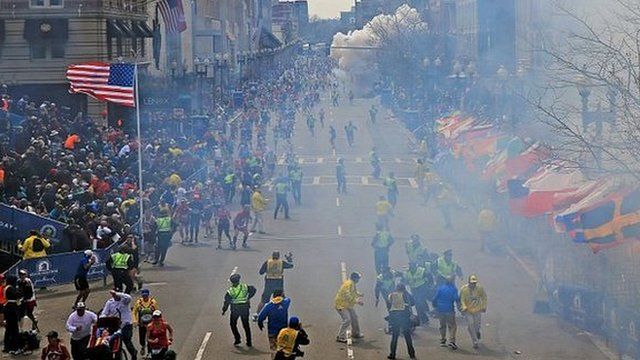 Video
Northern Ireland runners tell of fears after Boston Marathon blasts
Runners from Northern Ireland who took part in the Boston Marathon have expressed concern for fellow competitors after two explosions near the finish line.
Three people have been killed and more than 100 injured in the blasts.
Former Ireland Correspondent of the Boston Globe, Kevin Cullen, said the father of a young boy who died in the blasts, had just finished the race.