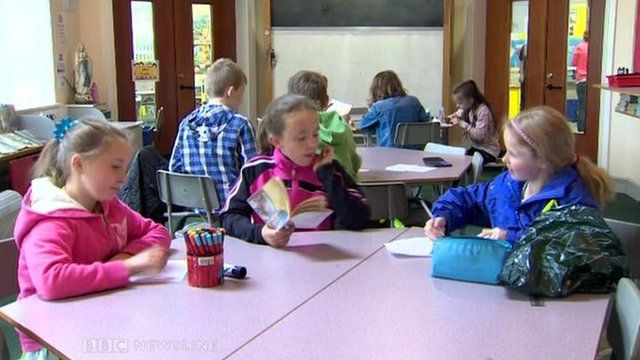 Video
850 pupils did not get their first choice of primary school
It is the start of the school holidays for many children today but it is what's due to happen in September that's causing anger for hundreds of parents.
More than 850 primary one pupils will be starting in schools which are not their first choice.
In rural areas in particular, that can mean long bus journeys for small children.
BBC Newsline Education Correspondent Maggie Taggart has been to one County Down village where parents are up in arms because their children have been denied places in local schools.
Go to next video: Armagh schools in shared campus bid