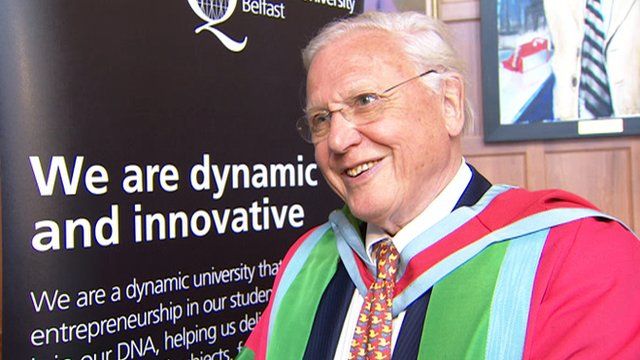 Video
Sir David Attenborough honoured by Queen's University
Sir David Attenborough has been presented with an honorary degree for services to science and broadcasting by Queen's University, Belfast.
Sir David, 87, began his broadcasting career at the BBC in 1952 and is the UK's best-known natural history film-maker.
Speaking about the QUB award, Sir David said: "My work in television has been devoted over the years to documenting the natural world, and to explaining both its importance to humanity and its vulnerability.
"I am greatly honoured that Queen's University Belfast should have endorsed that message by granting me this distinguished degree."
Barra Best reports for BBC Newsline.