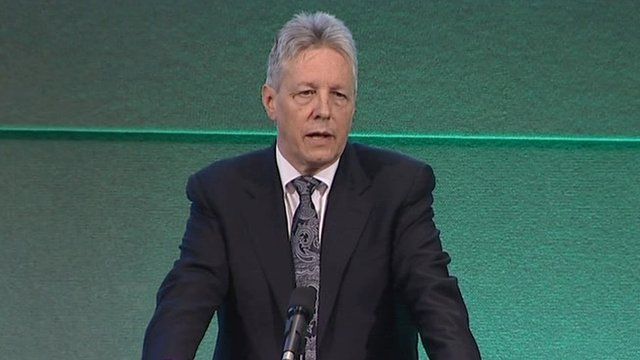 Video
Peter Robinson offers to meet DUP pair over BBC Spotlight allegations
Northern Ireland First Minister and DUP leader, Peter Robinson, has offered to meet a DUP councillor and a DUP minister's special adviser at the centre of a row over alleged political inference in public housing maintenance contracts.
The allegation was made in a BBC NI Spotlight programme on Wednesday.
During a news conference at a North-South Ministerial Council meeting in Dublin, Mr Robinson was asked if he believed councillor Jenny Palmer's account or that of Stephen Brimstone, special political adviser to the DUP social development minister.