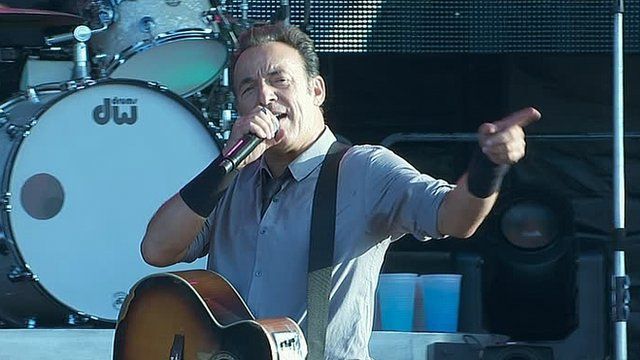 Video
Bruce Springsteen thrills fans during Belfast concert
Up to 25,000 fans braved the heat to attend a Bruce Springsteen concert at the Balmoral Showgrounds in Belfast on Saturday.
Organisers say that despite a small number of complaints over long waits at the bar, they say they felt that the system worked well for most of the evening.
The 63-year-old performed many hits including Born in the USA and gave one young fan a chance to perform with her idol.
Peter Coulter reports.