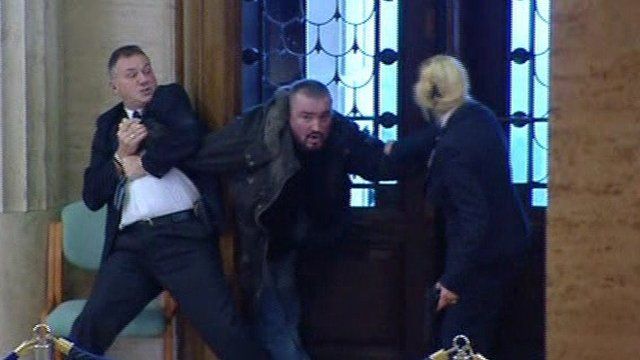 Video
Milltown killer Michael Stone to serve rest of term
The Court of Appeal has ruled that loyalist killer Michael Stone must serve the rest of his prison term for the 1988 Milltown Cemetery attack.
Stone had served 12 years of his 30-year sentence for the three murders at Milltown and three other sectarian killings.
He had been released on licence as part of the Good Friday Agreement.
Chris Page reports.