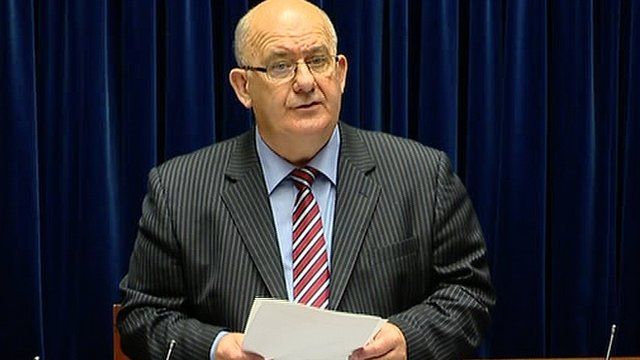 Video
Speaker investigates Robinson and Allister debate
Assembly speaker William Hay said on Tuesday that he had studied a debate closely to investigate if any further action was required.
On Monday, Peter Robinson accused TUV leader Jim Allister of being prepared to do business with republicans, as executor of a will, over the sale of property in the county.
Mr Allister denied he was either the executor or beneficiary of any will.
"It is clear to me that no allegations were made of unlawful behaviour, these were political points being made," Mr Hay said.