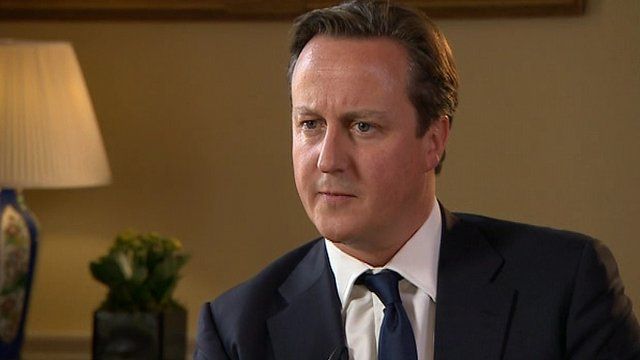 Video
Problems, but no crisis at Stormont: David Cameron
The prime minister has said he does not believe there is a political crisis in Northern Ireland.
David Cameron accepted that power-sharing at Stormont had problems.
But, in an interview with BBC NI's Stephen Walker, he said: "It is very difficult to make these devolved institutions work when you have parties that have been so opposed to each other in the past working together."
Go to next video: Robinson denies Stormont crisis