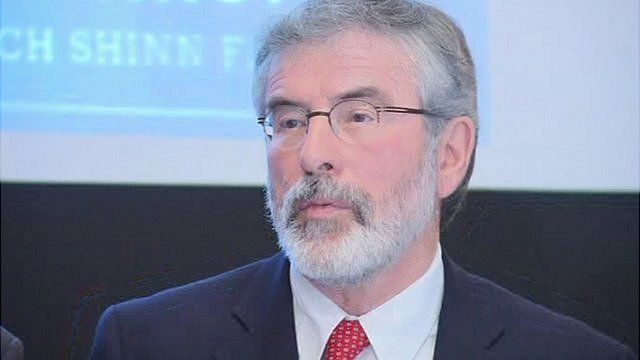 Video
Gerry Adams: 'I know I committed no offence' over abuse case
Sinn Féin leader Gerry Adams has said he knows he "committed no offence" over his brother Liam's abuse case.
Speaking in Dublin, he said that he took exception "to a quite despicable lobby that's going on" over the case and said there was "quite contrived reaction in some quarters".
It is thought likely that Health Minister Edwin Poots, of the DUP, will call for the police ombudsman to examine the police's handling of the case.
Go to next video: Gerry Adams speaks of niece's abuse