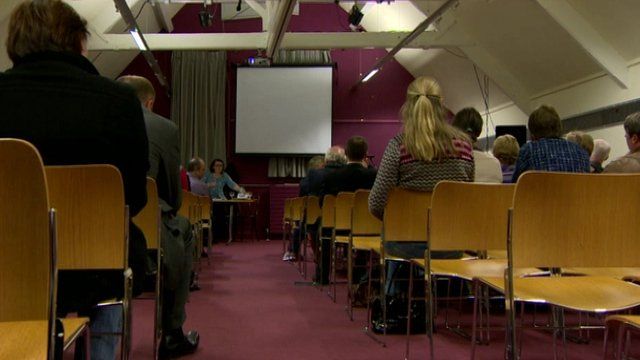 Video
Belfast meeting over funding of Northern Ireland schools
People have been giving their views about how schools are funded at a public meeting in Belfast.
In June, the education minister proposed changes to the Common Funding Scheme, which determines how funds are allocated to Northern Ireland schools.
The meeting on Monday evening was attended by about 40 people. The majority of those were teachers, with a number of parents there as well.
Maggie Taggart reports.