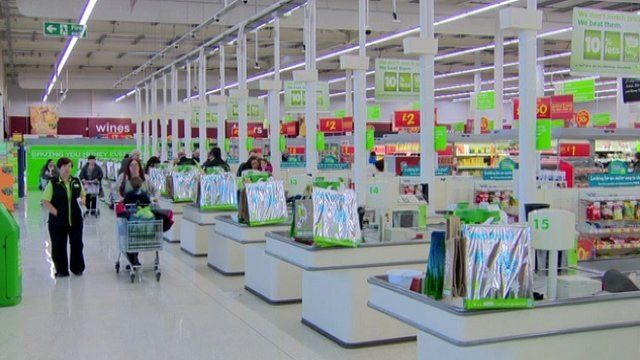 Video
Northern Ireland consumers squeezed as disposable income lowers
Northern Ireland households have suffered a further squeeze on their disposable incomes, according to an economic consultancy.
The Centre for Economics and Business Research (CEBR) produces a monthly "income tracker" for the Asda supermarket chain.
It concludes that discretionary incomes in Northern Ireland were 3.5% lower in September than the same month in 2012.
Mark Simpson reports.