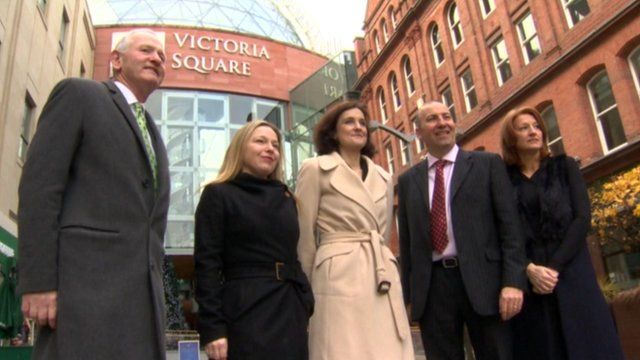 Video
Teresa Villiers: Belfast open for business despite protest
Belfast is open for business despite a deterioration in the security situation, Secretary of State Teresa Villiers has said.
During a walkabout on Thursday, she said that "disruption and lawlessness, could damage the economy.
Ms Villiers's comments come after a city centre car bomb attack last weekend and a loyalist protest march planned for Saturday.
Mervyn Jess reports.