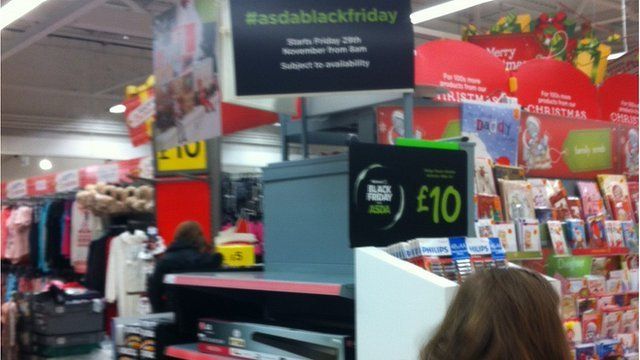 Video
Belfast Black Friday sale a 'frightening experience'
A shopper has described the scene at a west Belfast shopping centre where customers were jostling over cut-price television sets as "frightening".
Deborah, who had queued for over 12 hours, was with two friends who were injured when the sale started at the Asda in the Westwood centre.
The sale was part of the company's "Black Friday" Christmas promotion. TVs were reduced from £179 to £99.
She said that as she left the store, there were women "pulling the hair out of each other over 42-inch TVs".
Asda said it "had full security teams in stores and extra colleagues to assist customers in the aisles. Throughout the event the safety of our customers is of vital importance."
Deborah was speaking to BBC Radio Ulster's Talkback programme.
Go to next video: 'Growing awareness' of Black Friday