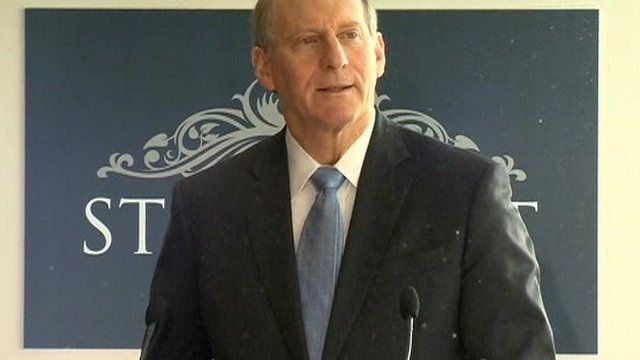 Video
Haass talks: 'Sense of urgency' ahead of intense negotiations
Richard Haass has said there is "a sense of urgency" in talks aimed at resolving disputes over flags, parades and the legacy of the Troubles in Northern Ireland.
The US diplomat has returned to Northern Ireland for what he said would be an "intense two weeks of deliberations and negotiations".
He said making progress on the issues was both "do-able" and "necessary".