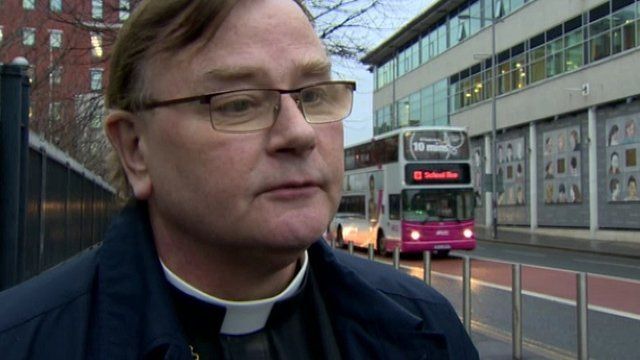 Video
Pat Buckley admits sham marriage charges
"Independent Bishop" Pat Buckley has admitted involvement in 14 sham marriages whose purpose was to flout immigration laws.
However, the court heard that Mr Buckley, 61, of Princes Gardens, Larne, was neither an instigator nor a profiteer of the scam.
Belfast Crown Court heard he had allowed his naivety in thinking he was helping others, to blind him from the fact that what he was doing was wrong.
Chris Page reports.