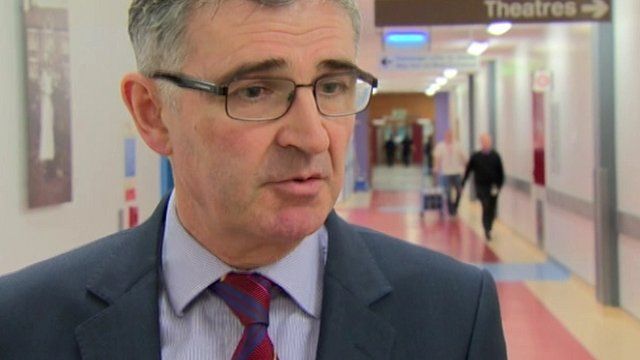 Video
Belfast Trust recalls urology patients as 'precaution'
The Belfast Health Trust has recalled 1,113 urology patients as a precaution after a review of a number of patient notes.
The trust said the affected patients would have attended Belfast City Hospital for a bladder camera test / cystoscopy during 2012 and 2013.
BBC Northern Ireland health correspondent Marie-Louise Connolly reports.