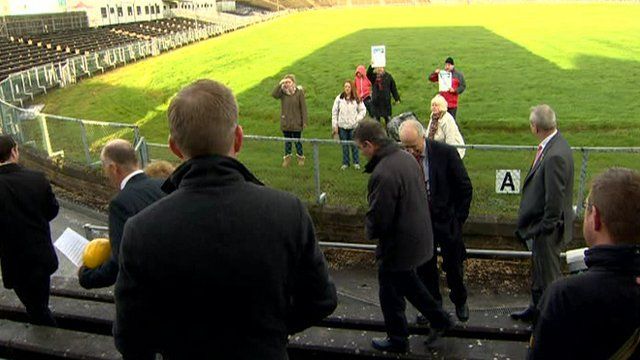 Video
Casement Park project approved but protest disrupts announcement
Plans to transform Casement Park into a modern 38,000-seater Gaelic Games stadium have been approved.
Environment Minister Mark H Durkan announced that the £76m project would be going ahead.
However, the announcement was disrupted by a protest by local residents who have objected to the scale of the new stadium.
Conor Macauley reports.