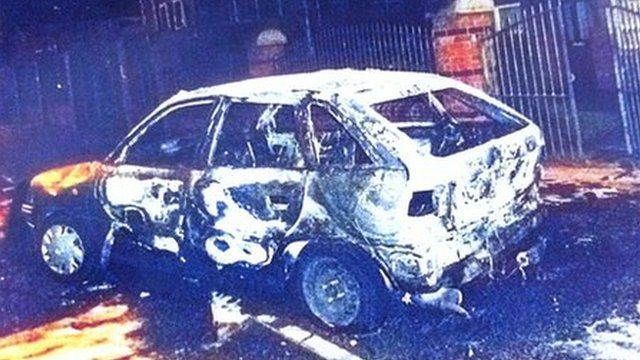 Video
Thieves 'orgy of destruction' condemned
Sinn Fein have condemned the latest street racing by car thieves in west Belfast as an "orgy of destruction" and intimidation of the community.
On New Year's Eve, a large group of young people gathered to watch stolen cars being driven at high speeds with handbrake turns on the Falls Road.
BBC Newsline's Mervyn Jess reports.