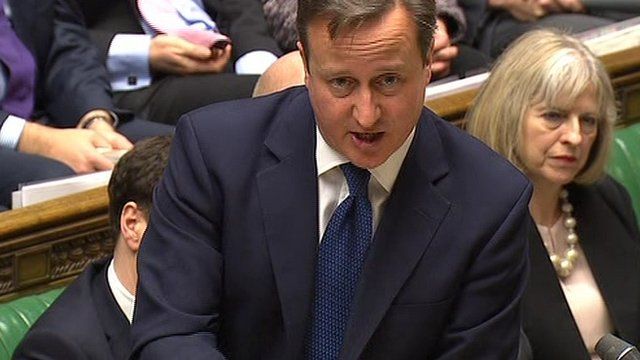 Video
David Cameron: Haass proposals 'have merit'
Proposals to deal with Northern Ireland's past, parades and flags have "a lot of merit," Prime Minister David Cameron has said.
Talks chaired by US diplomat Richard Haass and Prof Meghan O'Sullivan ended on New Year's Eve without a deal.
He was responding to Alliance MP Naomi Long, who urged him to back the proposals on dealing with the past.