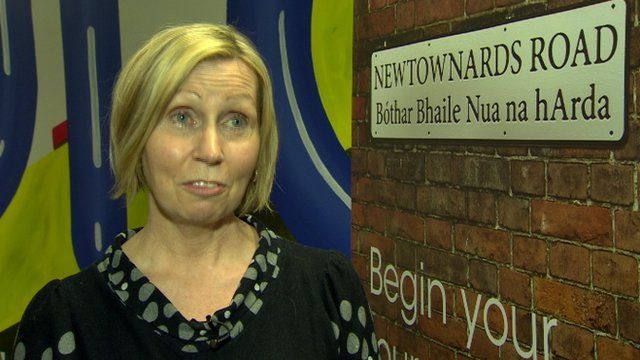 Video
Orangeman George Chittick's Protestant Irish language remarks 'surprising'
An Irish language development officer in east Belfast says many people there are upset by an Orange Order claim that Irish is being used for political purposes by republicans.
Linda Ervine said: "I know a lot of people in east Belfast have been offended by this."
The claim was made on Saturday by George Chittick, the order's Belfast County Grand Master.
Mervyn Jess reports.
Go to next video: George Chittick on Irish language call