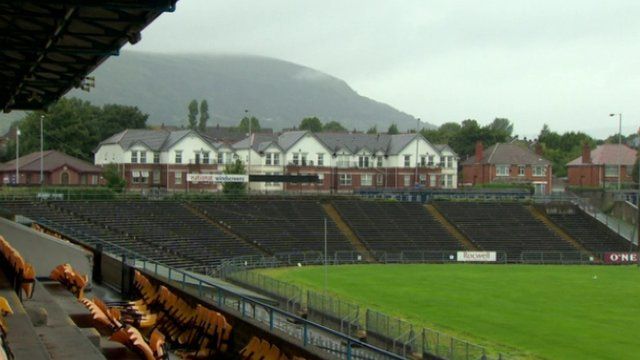 Video
GAA 'could have engaged better'
A leading GAA official has admitted they could have done more to engage with residents opposed to the building of a major new stadium in west Belfast.
It is understood the organisation now believes it will have to offer to buy some homes next to the Casement Park development.
Residents are threatening legal action to stop the 38,000-seater stadium that got planning permission before Christmas.
Ryan Feeney of the GAA's Ulster Council told the BBC's The View programme he "deeply regrets" the fact that some of those opposed to the project are members of the organisation. Gareth Gordon reports.