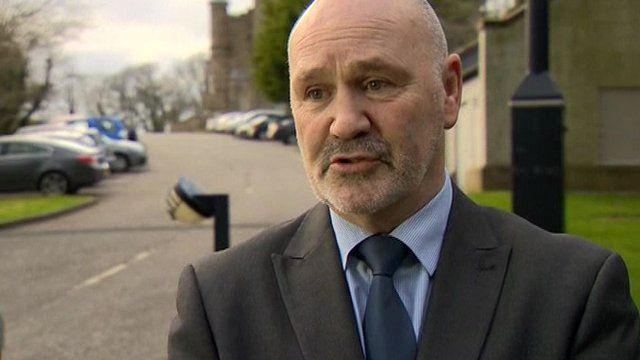 Video
Sinn Féin Alex Maskey: Robinson comments are 'foolish'
Sinn Féin MLA Alex Maskey has called comments made by Peter Robinson "foolish".
He said talk about resignation "misses the point" and that all parties need to get back to implementing the Haass proposals.
Mr Maskey's comments come as First Minister Peter Robinson threatened to resign, saying he was not prepared to continue his role whilst being kept in the dark.
Go to next video: Police board told about on-the runs