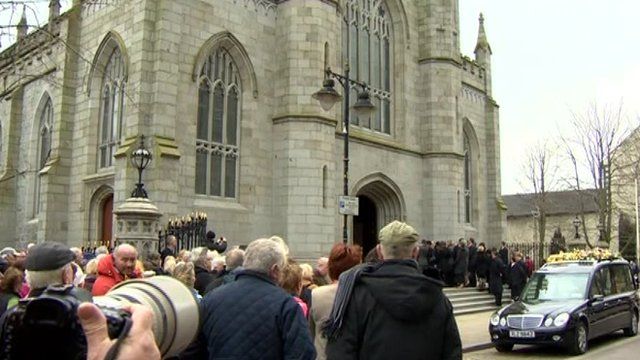 Video
Norbrook founder Dr Edward Haughey 'was determined individual'
The death of Northern Ireland peer Lord Ballyedmond in a helicopter crash was a "huge loss", mourners at his funeral have been told.
Dr Edward Haughey, 70, was one of four men killed in the crash near his stately home in Gillingham, Norfolk.
Mourners included Dr Haughey's wife and children, as well as Norbrook staff.
Representatives of Northern Ireland's main political parties also attended, including the first and deputy first ministers Peter Robinson and Martin McGuinness.
Canon Francis Brown conducted Requiem Mass at Newry Cathedral.