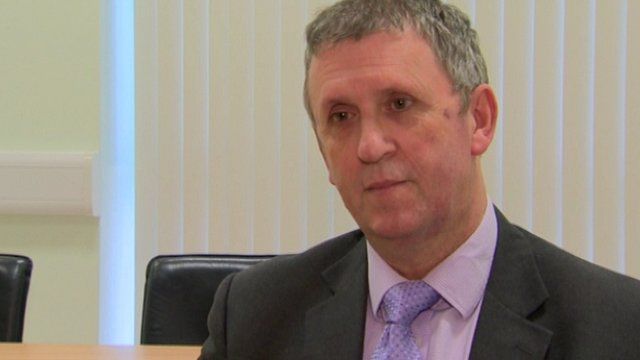 Video
Northern Health Trust: Five babies among 11 deaths probed
The deaths of five babies are among 11 under investigation at the Northern Health Trust.
Health Minister Edwin Poots told the Northern Ireland Assembly that he had been made aware of 20 cases in which the trust's response was said to be below standard.
Interim medical director of the Northern Health Trust Dr Greg Furness was questioned about the situation in the trust by BBC NI health correspondent Marie-Louise Connolly.