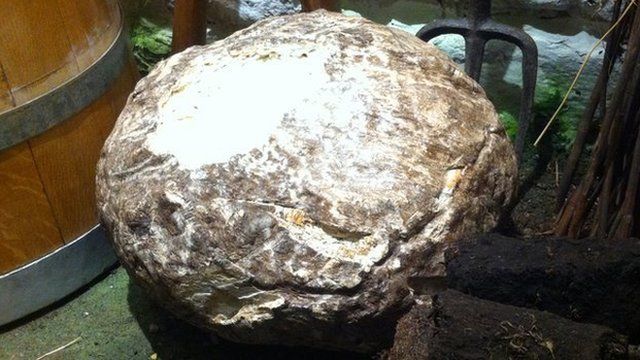 Video
1,000-year-old butter ball tells Fermanagh story
A giant ball of butter found in a bog near Tempo, County Fermanagh, more than 30 years ago, is one of 100 objects chosen by Fermanagh County Museum to tell the history of the county.
It lay undisturbed for almost 1,000 years until 1980, when Jack Shannon and his sons went out to cut turf in the bog at Carrownagiltagh.
Julian Fowler reports.