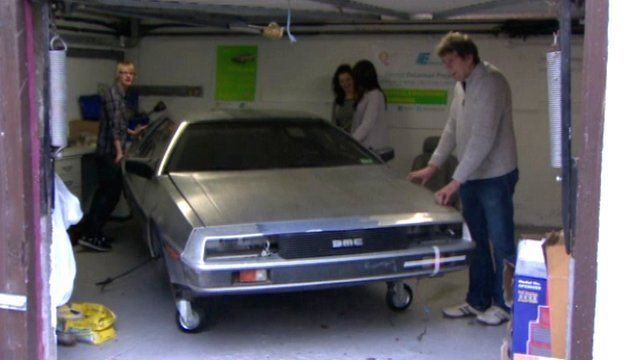 Video
Queen's University students give DeLorean car an electric revival
A car built in Belfast in the 1980s has become the centre piece of a specialist engineering project at Queen's University in Belfast.
Electrical engineering students are aiming to give a new lease of life to the iconic DeLorean vehicle by bringing it into the 21st century.
Mervyn Jess reports.